Davis Blue Print Trusted Reprographics Since 1945
Document Management
Search, View, Print and Distribute your Plans... All without leaving your office!
Color & B/W Printing
Get Beautiful, Large and Small format prints using the latest technology.
Scanning & Archiving
Digitize your hard copy originals and save them to CD, DVD or our Cloud.
Managed Print
Looking for an on-site print solution with full support and equipment?
Your Document Management Partner
For more than 50 years, Davis Blue Print has been providing reprographic and document management services to some of the largest civic and private commercial construction projects throughout California. Time and time again, we have personally met stringent deadlines for our clients. How can we help you?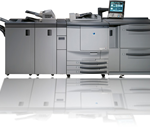 "Done Right The First Time". That's what our customers say. Offering document management and document processing solutions covering wide or small format color or black & white printing, scanning and archiving , Davis Blue Print has been a trusted, exclusive document management provider to more than $25 Billion in construction budget projects since 1945.